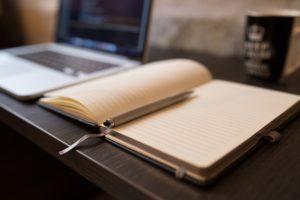 Summer & Autumn 2018 Programme
Delivering Exciting & Memorable Training
Tuesday 16th October 2018 – Derby Conference Centre – 0930-1630
This is a one day workshop to help people identify what makes training enjoyable, memorable and something that people can take back into their workplaces and use with confidence.
Every individual learns differently but if we're going to have them all in one room on training courses we need to understand them and be skilled in finding innovative and varied ways to deliver training and engage people in learning.
Feedback from a previous session:
"I found the session was very useful and different than any other training I've had. I took with me lots of ideas to be implemented in my sessions and some are quite easy to implement."
"Well Carol – I've just finished a week block of teaching
using the new skills you taught me, and the results were outstanding …
I tried as hard as I could – with the time available – to appeal to as many styles as possible
And here is the amazing thing:
when I've taught block before [5 consecutive days]
although they enjoy day 1 – it is tiring
and by the end of day 2 they want to kill you
and it gets progressively worse as the week progresses
BUT last week
having enjoyed day 1 – Monday
they came back on Tuesday full of beans
and were still buzzing on Wednesday afternoon
I've never had an experience like it in the 10 years I've been teaching
I can't thank you enough
not just for me
but for helping my students get more out of their studies."  Tracy Lewis
Teaching Skills for Library Staff
Thursday 15th November 2018 – Leicester Creative Business Depot 9.45 – 4.30 
The course which aims to build on participants' current experiences of teaching information skills in libraries and learning centres, offers stimulating discussion and an excellent opportunity to share experiences.  If you are working with young people, students, small groups of library users or staff this course will help you develop your skills as a teacher and trainer.
If you have any queries please contact Carol training@liem.org.uk
Motivate, Learn, Lead 2018-2019
Nottinghamshire – December 2018 – March 2019 (plus review session in September)
Applications for the 13th year of LIEM's leading cross-sectoral leadership course for library and information professionals are now open.
Twelve places are available on the programme which is specifically designed for practitioners at middle management level. There are four one-day modules which will take place from November 2018 to March 2019. A half day review session will be held in autumn 2019. As part of the package, a virtual classroom session is offered between modules 2 & 3.
The programme aims to bring together staff from different LIS sectors to develop their personal leadership and influencing skills and to enhance understanding and networking across the sectors.
Previous events – if any of these subjects interest you please contact Carol on training@liem.org.uk 
Digital Marketing Toolkit
We all now we need to improve our online marketing but we don't all know exactly how to do that.  Ned Potter has developed expertise over many years with library services and this will be a day for exploring and trying all sorts of tools and concepts.
 Outline
This training covers several useful online tools to help modern libraries communicate. They're all free to use, they all help solve existing problems, and they're all available to use right away (rather than being some kind of 'future trend' which is still a couple of years off…)
Tools and concepts covered include marketing with video, online publishing platforms, augmented reality, mobile and apps, and geolocational platforms.
Learning outcomes include:
1) Participants will know how to present information online in and engaging and useful way, which works with the library website but doesn't rely on it
2) Participants will be able to generate ideas on how to use location-aware mobile technologies in their own institution
3) Participants will have several options for making effective videos about their services, with no need for cameras or expensive editing software
Virtual Classrooms
Virtual classrooms in a range of subjects.  Each VC takes around an hour and a half and is led by Diana Edmonds.   Subjects covered are:
Get more done: prioritising & planning 
'Saying no nicely' and other assertiveness techniques
GROW your coaching skills 
Select with confidence: competency based interviewing
All you need to join is a computer and audio. Your facilitator, Diana Edmonds, will guide you through.As virtual classroom is a new and different way of learning, our October offer is to encourage more people to 'give it a try'.
"Copyright and the Digital Age: Impact of the new copyright laws"
Why Attend?
In light of recent new copyright laws, this practical workshop, developed and facilitated by leading IP Consultant Naomi Korn, has been specifically created for library and information staff to help them deal with copyright and other Intellectual Property Rights as part of their work, and to help them understand the impact of the new copyright laws.
Who should attend?
Library and archives staff and information professionals from all sectors
Aims and Objectives
Equip staff with the appropriate levels of knowledge about IPR and licensing to help them as part of their daily work
Discuss the types of tools which are available to enable staff to deal with IPR and licensing as part of their work
Present changes to the legislation and their impact
Provide a forum for questions and answers, discussion and networking
Introduce key resources for further support
Can you hear me? Improving Communications with colleagues and customers
Benefits
Being able to communicate effectively is an essential skill in both our working and social lives.
In organisations today communication has become more important than ever in assisting productivity. Poor communication, results in low morale and poor performance impacting the overall performance of the organisation.
This course will help people to become effective communicators with teams, customers and other colleagues.
Objectives
LIEM is offering this half-day training event aimed at staff working in library, information and archives services to help them:
Understand the different drivers which influence communication
Consider the communication styles of teams and colleagues
Be able to get their messages heard and understood
Become familiar with a range of effective communication tools to take
What's included?
Topics covered within this workshop are:
The Jigsaw Discovery Tool© Jigsaw@work (a simple but memorable tool that helps people learn to understand their own and others' styles)
Listening Skills
Influencing Skills
Making your communication effective with different types of people